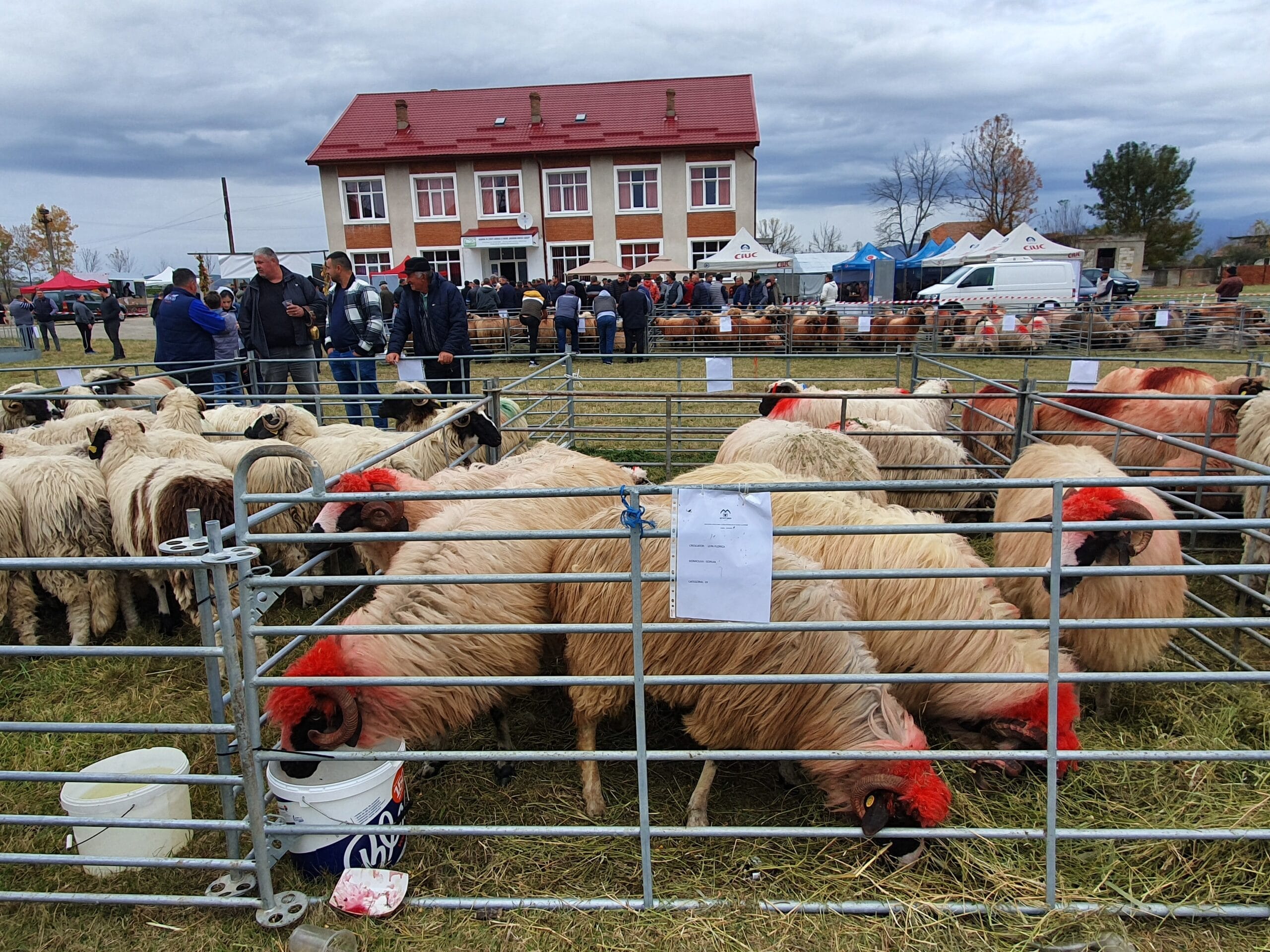 On October 26, IBNA team participated at a Workshop and a Sheep exhibition organised in Caransebes, South-West of Romania, by the R&D Station for Sheep and Goats Caransebes (https://www.scdcoc-caransebes.ro/) and the County Association of the Sheep & Goats Breeders – Caras-Severin (https://www.ajcocaras.ro/). According to the organisers, the exhibition was attended by more than 2000 people.
On this occasion, Catalin Dragomir has presented the IBNA's projects on GHG emissions, among which LIFE Green Sheep project, as well as the innovation network "I3S Sheep & Goats".
The presentation was followed by discussions on the measures that can be applied in the sheep farms in order to increase the efficiency at the farm level and, in this way, to lower the carbon footprint of the milk and meat production and contribute to the farms' sustainability.