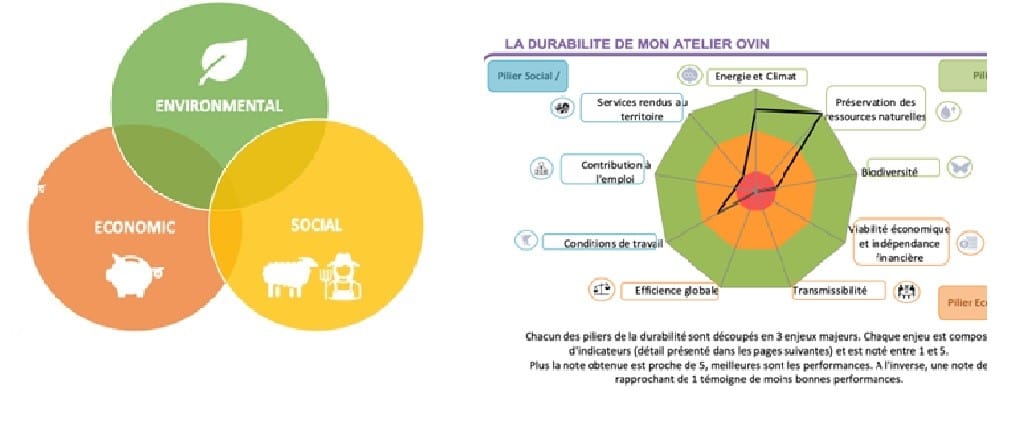 One of the tasks of the project was to propose a common methodology to assess sustainability as a whole: environmental, economic and social aspect
Lydia Lanzoni a PhD student from UNITE (University of Teramo), who is collaborating on the Green Sheep project, lead this action.
A focus group was organised, with at least one member from each partner's country in order to identify the environmental and socio-economic hotspots (ore issues) for the sustainability of the sheep sector in the country.
From the dialogues with the focus group and from the already published data (research papers, the french project DEO  and previous European projects), a common list of indicators was developed and will be used to integrate the environmental indicators, also the economic and social ones.
The list is organised in two levels:
Level 1: simplified version – to assess demonstrative farms 
Level 2: detailed version – to assess innovative farms
For each dimension/pillar of sustainability, corresponding issues were defined and, specific indicators were selected to assess each issue. In selecting the indicators, one of the key parameters that were also used to check what data is currently collected within each country through established data collection networks. In this, the list aims to serve as a collector and aggregator of information from different collection systems, without creating overlaps to allow the creation of a European observatory on the environmental, economic and social sustainability of sheep farms.